Ventnor
Enhancement Fund
Registered charity no. 1115809
Who we are and what we do
Ventnor Enhancement Fund was created as a charity in 2006 to add those small embellishments to the town that official bodies do not provide. 
Generous donations and support from residents and businesses, together with grants from the Big Lottery have enabled this work to proceed, with at least one major project per year. In this period of austerity, the activities of VEF have become even more important.   The work is carried out by a small group of volunteers, who have gained immense satisfaction from the experience of beautifying the town and adding extra facilities.  
We hold monthly meetings in which we plan our short- and long-term project work and fundraising activities.  Work parties are arranged to tackle new and routine projects which often involves painting and decorating or gardening.  Generally these teams consist of only a few people, but a morning's hard work is enough to make a big difference.  Our fundraising activities can be quite labour-intensive but are usually great fun and lucrative.  We maintain regular contact with the Town Council, offering mutual support.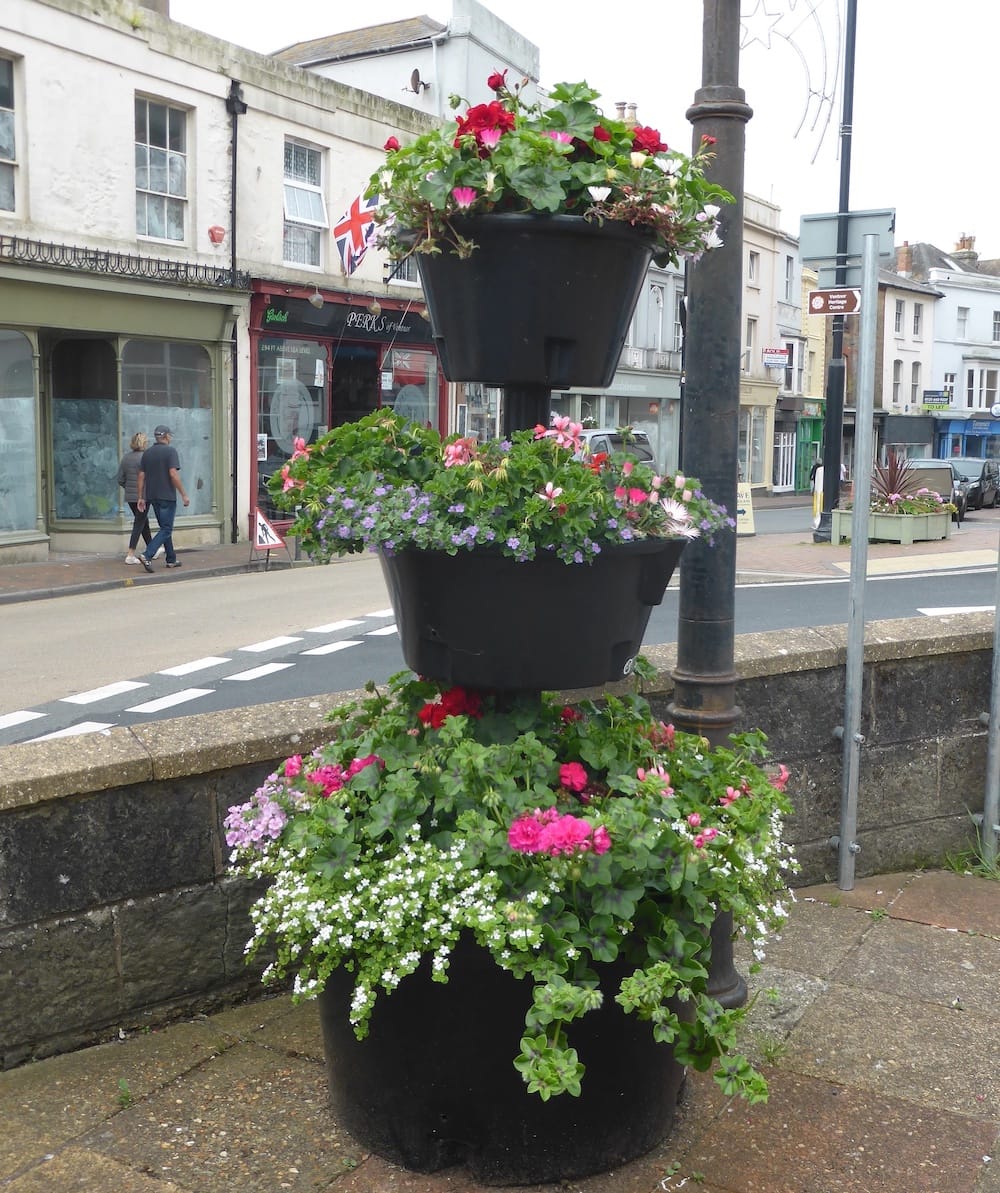 We beautify the town of Ventnor and the surrounding area by adding floral displays, restoring overgrown public areas and redecorating neglected walls and buildings
We create attractions and stage events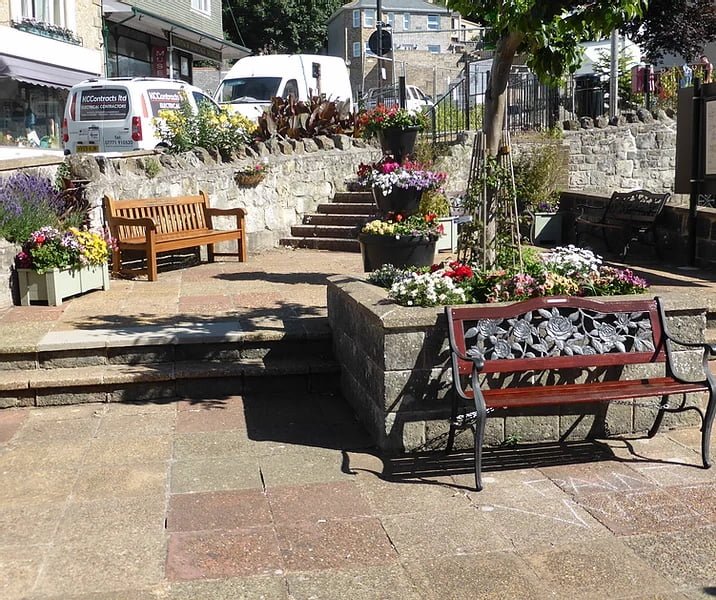 Creating floral displays
We provide planters and flowers and maintain public flowerbeds.  We tidy neglected public areas and maintain them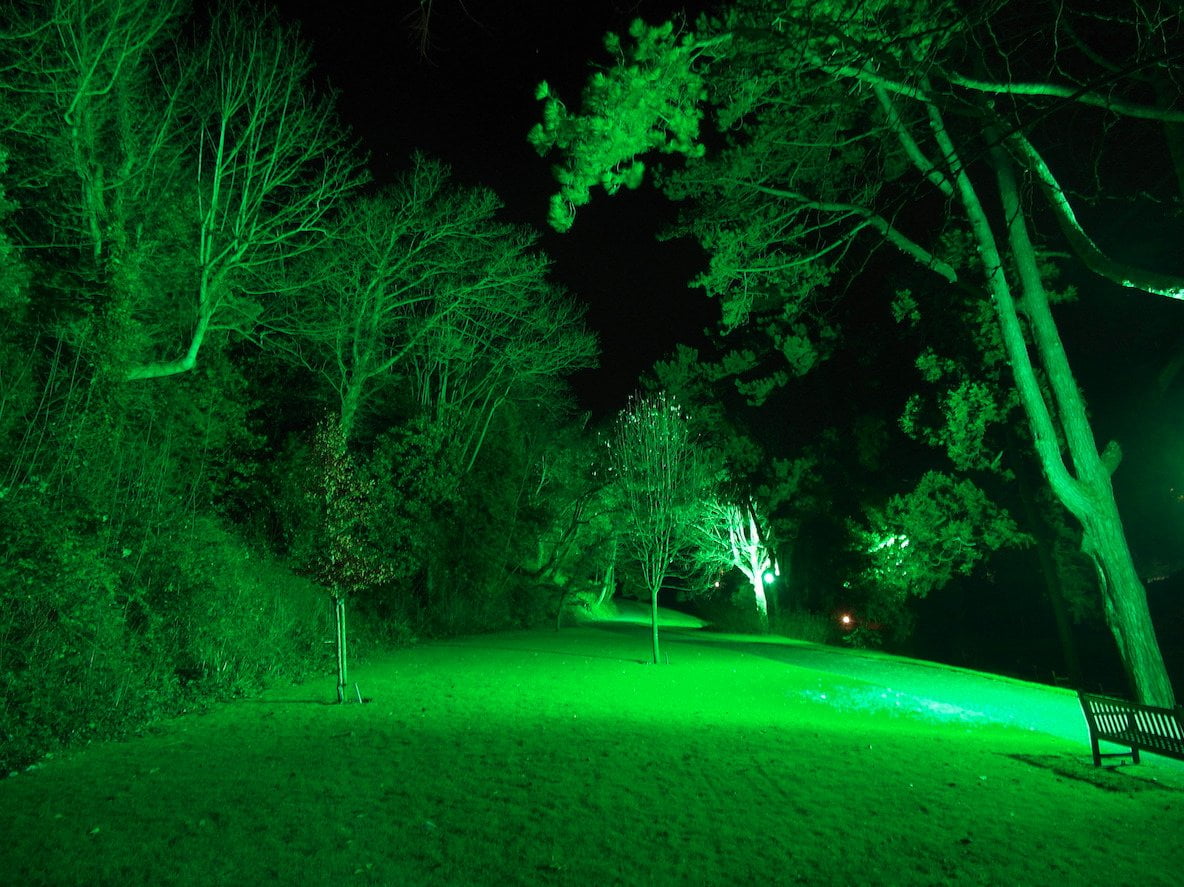 Enhancing Ventnor Park
We installed and service the lighting.  Until 2022 we paid the electricity bill.  We created a Ventnor Park brochure which can be downloaded from Visit Isle of Wight's Ventnor webpage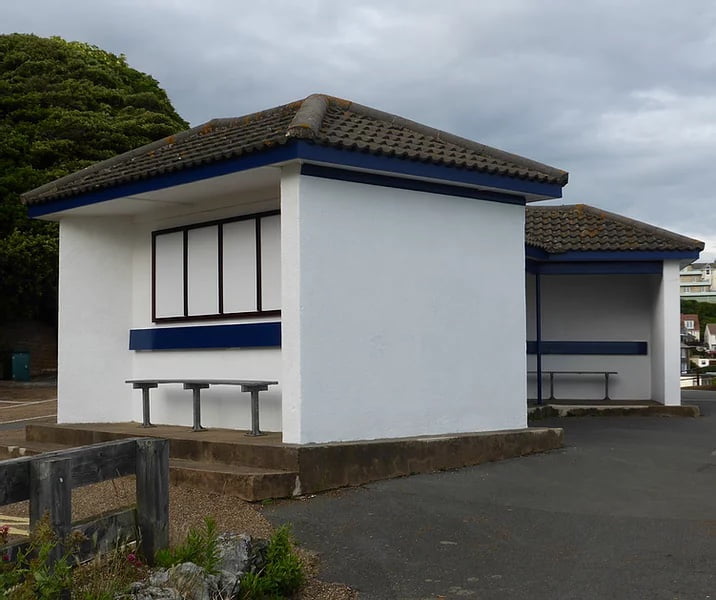 Refurbishing shelters
We refurbished three shelters along Ventnor seafront
La Falaise shelter, shown here incorporates a huge map and historic photographs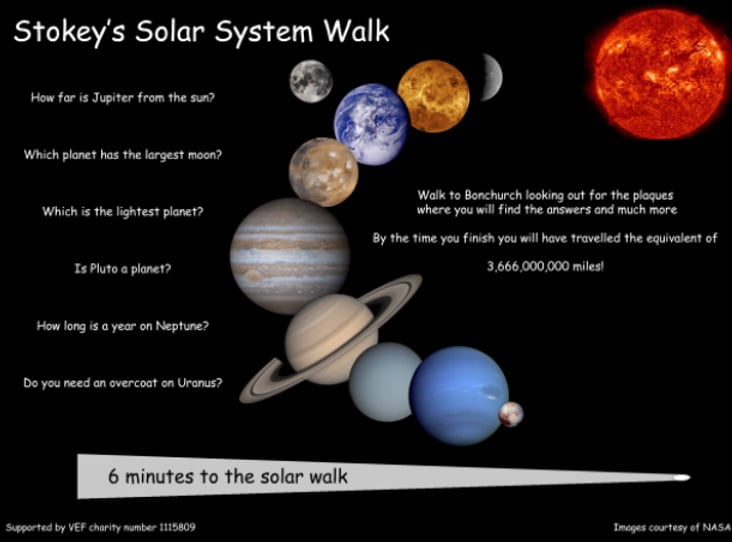 Stokey's Solar System Walk
A scale model of the solar system between Ventnor and Bonchurch illustrates how vast the universe is in comparison with the size of the sun and planets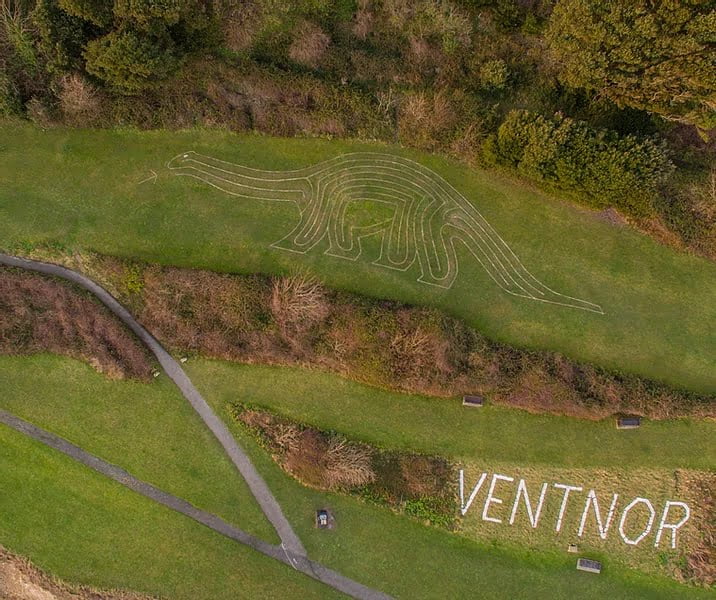 A unique dinosaur-shaped grass labyrinth on the western cliffs above La Falaise.  Fun for the family or enjoy a spiritual journey
[image by Procam Films]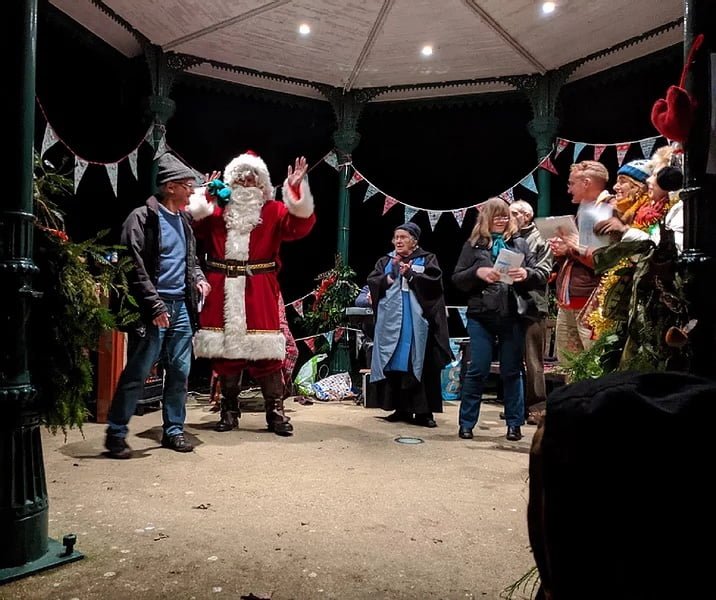 A memorable event with Father Christmas, snow machine, mulled wine and mince pies
We organise fund-raising activities to cover the cost of raw materials, plants etc. and these are well-supported by the people of Ventnor.  However, a higher level of funding would allow us to tackle more ambitious projects, so donations to our charity would be gratefully accepted.